There have been a few instances throughout the seven T20 World Cups where Indian player performances were just outstanding and would always have a special place in the hearts of the supporters.
The T20 World Cup's first competition took held in 2007. In the fifteen years that have passed since then, the game's shortest format has been used for a total of seven premier events. India advanced to the inaugural T20 World Cup and has also displayed exceptional cricket in previous competitions.
Many players have risen to the occasion throughout the international event and delivered match-winning performances for the Men in Blue. But other actions were simply remarkable and deserve a particular position.
Let's take a look at the top five Indian players' Performances in T20 World Cup.
5. Suresh Raina
Suresh Raina vs. South Africa in 2010 with 101 runs off 60 balls.
At the 2010 T20 World Cup, India and South Africa were engaged in a group-stage matchup. Men in Blue lost opener Murli Vijay in the first over after being placed to bat, then his opening partner Dinesh Karthik in the sixth. MS Dhoni and company needed a partnership to stay in the game because they were just 32 at the time of the second wicket.
However, what happened next was extraordinary as Suresh Raina put on a show with the bat and scored an incredible century against a strong Proteas bowling attack. The southpaw hit nine fours and five sixes in just 60 pitches to score 101 runs.
The southpaw's magnificent century made him the first Indian player to get a century at the T20 World Cup, and he remains the only one to do so. His century helped the Men in Blue get to an above-average total of 186. The Proteas failed to reach the challenging target, and MS Dhoni and company triumphed by 14 runs.
4. RP Singh
In 2007, RP Singh lost against South Africa (4-13).
To get to the Semi-Final, India had to overcome South Africa. MS Dhoni and Company batted first and managed to score a respectable 153 runs. It was a challenge for the Men in Blue to halt the Proteas because they were still unblemished in the competition.
RP Singh, a left-arm pacer, had other ideas. In the second over, the dangerous Herschelle Gibbs and the South African captain Graeme Smith were both dismissed, giving India a perfect opportunity with the ball. In the sixth over, he uprooted Shaun Pollock's stumps, leaving South Africa reeling at 31 for 5.
RP Singh finished his spell with a bang by clean bowling Albie Morkel in the final over, finishing with outstanding figures of 4-0-13-4. India advanced to the World Cup semifinals as South Africa only scored 116 runs in the 20 overs.
3. Yuvraj Singh
Yuvraj Singh beat Australia in the 2007 Semi-Final with 70 runs off 30 balls.
Yuvraj Singh ignited the inaugural T20 World Cup with his magnificent knocks. Against powerful Australia in the Semi-Final, he played one of his breath-taking innings. After deciding to bat first, India's openers had trouble getting going, which led to India finding themselves in trouble at 41 for 2 after eight overs.
Yuvraj Singh in and snuffed out the ferocious Australian bowling onslaught. In just 30 deliveries, he scored a scorching 70 runs in a counterattacking inning. In the process, the master all-rounder smacked five fours and five sixes. India had 155 runs when he was removed, putting them in a good position.
The Men in Blue were able to set Australia a lofty aim of 189 because of Yuvraj's performance. Even the star-studded Australian squad found this to be too much, as they could only muster 173 runs in 20 overs. India, therefore, prevailed by a margin of 15 runs, securing a place in the main event's Final.
---
Under-23 Talented Players Who Can Have Breakout Tournament in World T20 Cup 2022
---
2. Gautam Gambhir
Gautam Gambhir defeated Pakistan in the 2007 Final with 75 runs off 54 balls.
India and Pakistan were squabbling in the crucial T20 World Cup Final of 2007. Men in Blue, however, did not get off to the best start as they lost Robin Uthappa in the sixth over after losing Yusuf Pathan in the third. At 40 for 2, MS Dhoni & Co. desperately needed a partnership.
In a position of extreme pressure, Gautam Gambhir rose to the occasion and played a fantastic knock. He maintained the scoreboard's accuracy while partnering with Yuvraj Singh for 63 runs. Gambhir made up for the seasoned all-rounder, who was having trouble at the other end by scoring crucial boundaries.
When Gambhir increased the stakes at the conclusion of the innings, India reached 130 in 18 overs and was on track for a respectable total when he was removed. After finishing their innings at 157 for 5, the Men in Blue went on to win the game by a margin of five runs. India's victory in the global event Final was largely due to Gambhir's outstanding performance of 75 runs off 54 balls.
---
AB SIRF BAZIGAR HI NAHI BHAGIDAAR BANO…!!! 
Click Here to Become Bhagidaar..!
---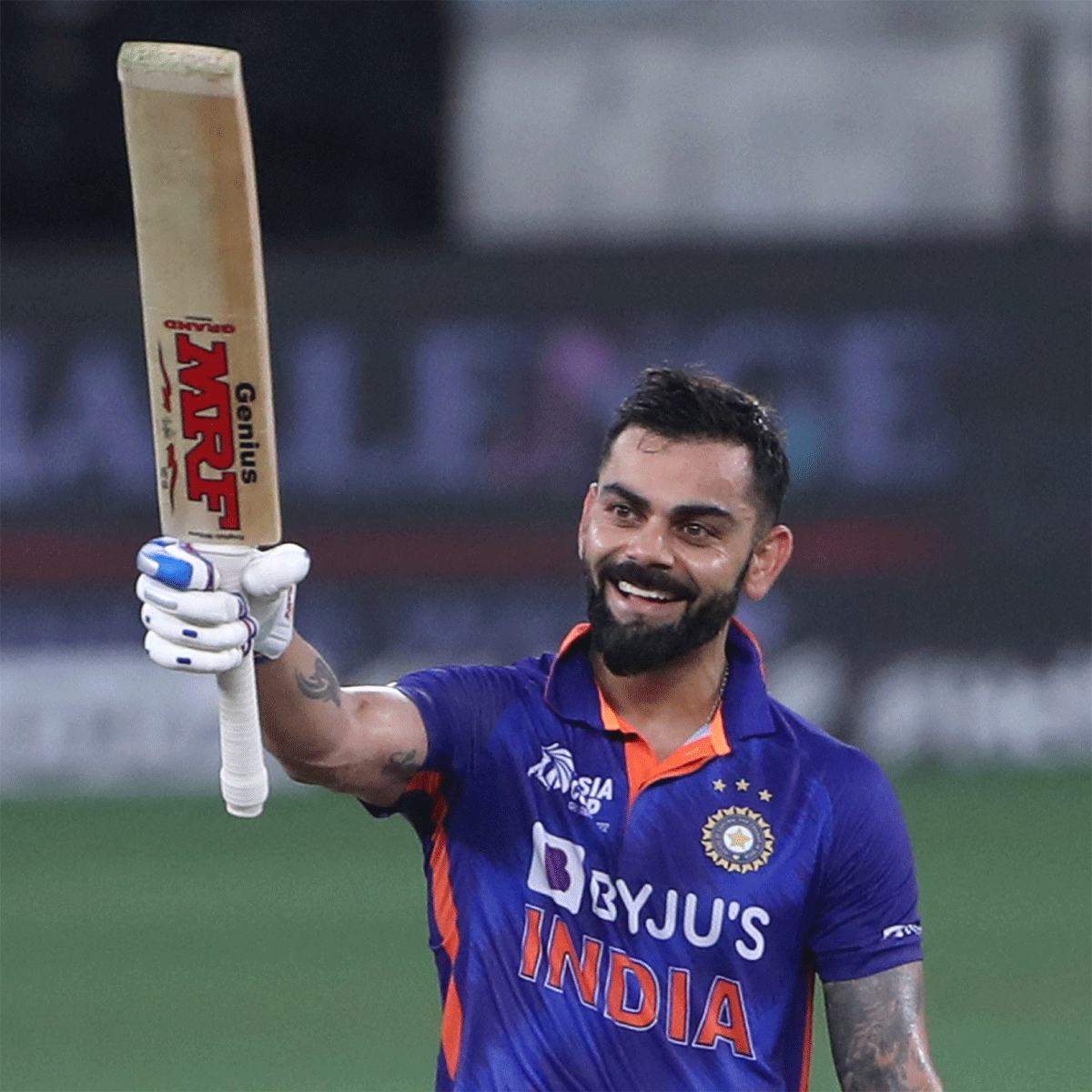 Virat Kohli against Australia in 2016 (82 runs off 51 balls).
At the 2016 T20 World Cup, India played Australia in a match that was essentially a knockout, with the victor moving on to the semifinals. First-ball batsman Steve Smith and company scored 160 runs in 20 overs. India's reply was in jeopardy as they lost their third wicket in the eighth over with only 49 runs scored.
Virat Kohli filled that role for the Men in Blue, holding a forte and extending the game. In order to lead his side to victory, he formed partnerships first with Yuvraj and afterward with MS Dhoni. At one stage, India needed 39 runs from only three overs.
The match might have gone anyway, but the chase master suddenly released himself and gave his team a five-ball advantage.
Nine fours and two magnificent sixes made up Kohli's stunning 82-run innings off 51 deliveries. The senior batsman's excellent performance under duress enabled the Men in Blue to qualify for the Semi-Final of the T20 tournament being hosted in India.
You can also become a top performer on the fantasy cricket leaderboards only on the PrimeCaptain App, it is India's leading fantasy sports platform that hosts exciting contests with big prizes daily. Don't wait and sign up on the Prime Captain App to win exciting prizes daily.
Checkout PrimeCaptain at – Primecaptain.com